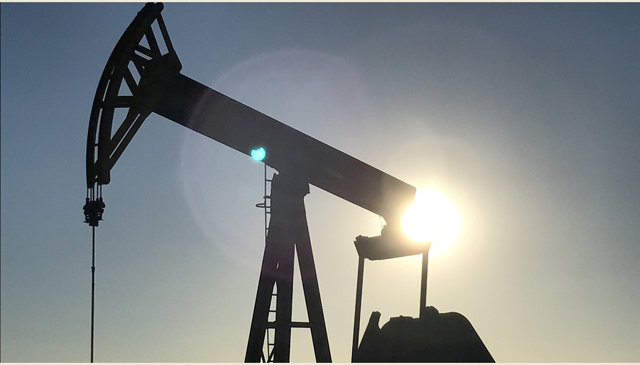 The memory of protests in KSA, slashed salaries, disgruntled government officials and incensed public, are still fresh in one's memory. The recent fall of oil prices, once again into bearish territory, has given a prompt reminder to the Kingdom that their job is not finished. Recently, CIA reported that the killing of Jamal Kashoggi couldn't have taken place without the knowledge of MbS. But Trump's linguistic jostling ("maybe he did or maybe he didn't") shows that U.S. administration wants to hold this card close to its chest for future use. This will certainly give him an edge whenever he is supposed to Tweet, if and when, prices edge higher. But how long can this continue?
OPEC+ will meet at 6th December in order to rescue the market once again probably for another production cut. But I don't believe it won't carry much weight. Why? Let's explore the reasons.
First, we need to have a clear idea of why and how prices rose to multi-year highs. In its answer one factor dominates the narrative and rightly so—Iranian sanctions. The build-up of prices all the way to $86 ($77 for WTI) was due to apprehensions regarding supply shortages which diffused as we saw the Kingdom increasing production and promising to help further as well. This very fact, that I oft repeat in my articles, is significant for we should realize that the prices were still under the rubric of "lower for longer" and that this rally was temporary. There was no fundamental and/or substantial reason for prices to enter "triple digit" territory—the assumption was and is unfounded. Hence, expecting a much higher oil price after the meeting is only woolgathering.
Second, look at U.S. supply. EIA estimates it to reach 12 million barrels per day (mbpd) in 2019. It touched historic highs, 11.6 mbpd, in November. KSA also pumped above 11 mbpd. Russia's says it is fine with $60 oil price. During the winter season the demand for oil is also tepid. What are the reasons, apart from the December 6th meeting, for an increase in oil prices? We saw prices also broke the critical level of $50 few days back. The possibility of seeing lower prices remains and is now more likely. I wrote previously about the three causes that can either take prices up or into 40s, with trade war being the most prominent. Although both sides decided to put the trade war on hold, most analysts say that the path ahead is fraught with hindrances. Mnuchin recently warned "China against going soft on trade commitments". (We will explore more on why the trade war is not yet over in my next article).
Third, we can assess the amount of the proposed cuts. The Kingdom said it will cut exports for about 500,000 bpd. Given the incumbent context, and paucity of any bullish development, such a cut will likely only cause a short-lived rally for the prices. Saudi's have also stated that they won't cut the production alone and that the contribution of others is required. Saudi Arabia has been spearheading the Vienna accord bearing the deepest cuts but now they might realize this is not a long term strategy. Russia is confused, Putin is hard to read. But it is safe to assume that the country is going to steer clear from any commitment that involves a huge cut. Alberta, however, has announced an unprecedented cut; a total of 325,000 barrels per day from next month. But once again the exact number by which the production will be cut remains unclear. Continuing the pact into 2019 would be utterly different from announcing deeper production cuts. The recent news about Qatar breaking up with OPEC will not help either.
Wall Street Journal's report that the Kingdom might go for a "quiet cut", emphasizing its dedication to balance the markets, cannot be dismissed too.
Traders — Oil is not rising anytime soon
I suspect that this call will come as a surprise for many. The same happened when I wrote in September about shorting oil at the time when it touched multi-years high, and for most observers triple digit oil was almost there. But since that day oil has posted a record losing streak. Then again before oil prices reached the support levels ($70 for Brent and $60 for WTI) I posited here that prices would drop to lower 60s and 50s—we all know what happened. So here is the third attempt, may be this won't proceed as expected but I base my reasoning on the above analysis. We might see oil rising, but it will be extremely difficult for it to break the above mentioned levels once again. The case for oil is still bearish.
Disclosure: I/we have no positions in any stocks mentioned, and no plans to initiate any positions within the next 72 hours.
I wrote this article myself, and it expresses my own opinions. I am not receiving compensation for it (other than from Seeking Alpha). I have no business relationship with any company whose stock is mentioned in this article.