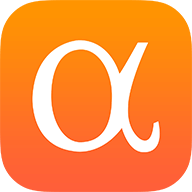 OptiNose, Inc. (NASDAQ:OPTN) Q3 2018 Results Earnings Conference Call November 13, 2018 8:00 AM ET
Executives
Jonathan Neely – Vice President, Investor Relations and Business Operations
Peter Miller – Chief Executive Officer, Board of Directors
Keith Goldan – Chief Financial Officer
Tom Gibbs – Chief Commercial Officer
Ramy Mahmoud – President and Chief Operating Officer
Analysts
Gary Nachman – BMO Capital Markets
Ashley Ryu – RBC Capital Markets
David Amsellem – Piper Jaffray & Co.
David Steinberg – Jefferies
William Tanner – Cantor Fitzgerald
Operator
Good day, ladies and gentlemen, and welcome to the OptiNose third quarter 2018 earnings conference call. At this time, all participants are in a listen-only mode. Later, we will conduct a question-and-answer session and instructions will follow at that time. [Operator Instructions] As a reminder, this conference call is being recorded.
I would now like to introduce your host for today's conference, Jonathan Neely, Vice President of Investor Relations. Sir, you may begin.
Jonathan Neely
Good morning and thank you for joining us today as we review OptiNose's third quarter 2018 performance and our plans for 2018.
I'm joined today by our CEO, Peter Miller; our President and Chief Operating Officer, Ramy Mahmoud; our CFO, Keith Goldan; and our Chief Commercial Officer, Tom Gibbs. The slides that will be presented on this call can be viewed on our website, optinose.com in the Investors section.
Before we start, I would like to remind you that our discussions during this conference call will include forward-looking statements. All statements that are not historical facts are hereby identified as forward-looking statements. Forward-looking statements are subject to risks and uncertainties that could cause actual results to differ materially from those indicated by such statements.
Additional information regarding these factors is discussed under the cautionary note on forward-looking statements section of the earnings release that we issued this morning, as well as under the risk factors section of OptiNose's most recent annual report on Form 10-K and Form 10-Q that are filed with the SEC and available at their website, sec.gov, and on our website at optinose.com.
You are cautioned not to place undue reliance on forward-looking statements. The forward-looking statements during this conference call speak only as of the original date of this call or any earlier date indicated in such statements, and we undertake no obligation to update or revise any of these statements.
We will now make prepared remarks and then we will move to a question-and-answer session.
With that, I will now turn over to Peter Miller. Peter?
Peter Miller
Thank you, Jonathan. And good morning, everybody. Starting on slide three, we'd like to begin by highlighting our key priorities. Since our earnings call in August, we have completed a transition past the initial launch phase for XHANCE, which was highlighted by the Xperience program.
Strong initial position awareness generated by our prelaunch nurse educator initiative and then early trial driven by the Xperience program were important elements of our initial success and created thousands of physician and patient treatment experiences in the second quarter of 2018.
We leveraged key learnings from this period to help inform commercial efforts as we transition out of the initial launch phase into the second wave of our launch plan, starting in the middle of the third quarter.
In this second wave of our launch, our sales teams has been in the field since mid-August equipped with new materials that extend beyond describing our EDS technology and shift our communication emphasis more towards the efficacy of XHANCE.
Other key elements of our second wave commercialization efforts include arming our sales team with an updated patient affordability program from physicians to share with their patients and with messaging aimed at quantitatively identify patient types to improve the ability of our sales team to help doctors identify the most appropriate patient types for XHANCE.
While we hope transparency into our marketing and sales efforts will help our investors appreciate our decision-making process, we recognize that the bottom line for many on the call today is prescription growth.
And so, our biggest news today is that we have accelerated XHANCE growth in September and October, driven by the adaptations we have made to our plan. We will review the details and results in depth later in this presentation.
Our second key priority is to initiate trials to broaden the label for XHANCE to include an indication for treatment of chronic sinusitis. Currently, we are aware of no drug in the United States or the world with this indication. We view this development program as an important long-term value driver and are making good progress.
Finally, with approximately $220 million of cash available at the end of the third quarter, the strength of our balance sheet enables us to focus our efforts on the execution of our commercialization and development plans for XHANCE.
Turning to slide five, our long-term confidence in the potential for XHANCE continues to be supported by positive feedback from physicians who have integrated our product into their practice.
And some of you listening in today have shared similar feedback with us from physician calls that you have conducted during your own diligence.
In the past, we've shown examples of CT scans that ENTs have shared with us while we're in the field. More recently, at the American Rhinologic Society and the American Academy of Otolaryngology, Head and Neck Surgery annual meetings, we had the opportunity to view a podium presentation on emerging treatments for chronic rhinosinusitis by a physician investigator who chose to include video from one of our studies in which patients were treated with XHANCE.
On the left-hand side of this slide is a still image from the video that was taken prior to treating with XHANCE, with the circle indicating where polyp tissue can be seen.
The right side of the slide shows a still image from video taken after 12 weeks of treatment with XHANCE. In these images, an ENT can easily observe substantial regression of polyp tissue and reduction in the associated inflammation high and deep in the nasal cavity.
What is also interesting in the image on the right is that you can now see scar tissue from a prior surgery, which was obscured by the polyp in the image on the left.
In his own words, the investigator stated the effects were dramatic. Prior to conducting this study, this physician expressed skepticism that polyps can be reduced to a grade of zero with any intranasal spray, including XHANCE.
This illustrates a key advantage we have in the treatment of this disease. Not only does XHANCE improve symptoms directly perceived by the patient, but physicians can also objectively observe the effect of XHANCE via routine clinical assessments, such as endoscopy and imaging.
As we continue to progress with the launch, the fact that many physicians can see for themselves, in an objective manner, the impact XHANCE can have on reducing nasal polyps and associated inflammation high and deep in the nose will be a key factor that we believe will continue to drive product adoption.
Turning to slide six, if you were with us for our second quarter update, one message we wanted people to hear was that, despite lots of market data, we did not get our patient assistance program completely right in the transition at the end of our Xperience program.
However, we believe we moved in a disciplined manner to rapidly adapt and we now have the right program in place. Data suggests that our territory managers have done a good job of educating physician offices regarding the key features of our current patient affordability program during September and October. And this communication will remain a commercial priority to make sure target physicians understand the program.
As a reminder, the key features of this program are a zero-dollar co-pay for the initial prescription for all patients with commercial insurance, a maximum out-of-pocket of $30 per refill for patients with commercial insurance that covers XHANCE, and a maximum out-of-pocket of $50 for refills for patients with commercial insurance that does not cover XHANCE through our mail order pharmacy partners.
In addition to the revised patient affordability program, starting in mid-August, our sales team began engaging healthcare providers with new marketing materials, which increased our emphasis on the efficacy of XHANCE. Importantly, these materials now include XHANCE clinical results from the Sino-Nasal Outcome Test, in which the magnitude of improvement observed on the secondary end point was comparable to that reported in medical literature for patients after undergoing surgery.
Turning to slide seven. Before turning to prescription trends, I will briefly review some additional commercial updates. On the market access front, nationally, based upon third-party syndicated data and internal analysis, we believe that greater than 75% of commercial lives are currently in a plan that covers XHANCE.
Our coverage number includes all covered lives inclusive of lives that may be covered with Tier 3 formulary status with unrestricted access or one or more step edits or lives where coverage requires some form of prior authorization.
We recognize that not all coverage is equal. Thus, we have continued to pursue limited hassle coverage, which we define as Tier 3 formulary status with unrestricted access, a single step edit or a simple prior authorization that may require, for example, only confirmation of prior intranasal steroid use.
Although we estimate that approximately 60% of all commercially insured lives have formulary access that involves limited hassle, we continue to target our efforts towards increasing this number by year-end.
In addition to the lives covered by commercial plans, we're making good progress creating opportunities for XHANCE to benefit patients covered by Medicare and Medicaid plans.
We recently hired our first Medicare Part D contract with a leading provider and we have positive Medicaid coverage decisions in several large states.
We've also been successfully driving breadth of physician prescribing and we have steady growth in the number of weekly writers since the start of the third quarter. We're also working hard to create greater depth of prescribing by the leading writers within each sales territory.
Finally, I'm very excited by the potential growth that could result from direct-to-consumer marketing for XHANCE. This chronically suffering patient population is large, with high unmet need, and the symptoms are such that patients have a good chance of recognizing them.
Earlier this year, we hired a head of consumer marketing with experience leading major brands. We plan to launch our first direct-to-patient effort in the fourth quarter of this year using a cost-effective digital-only approach.
We expect to use learning from this initial effort to explore broader DTC efforts via an expanded pilot approach next year. This area could be an important incremental driver of growth in the near to mid-term and has potential to be a key commercial initiative for the company.
Turning to slide eight, our last communication of prescription data on October 1 with data through the end of August contained limited information regarding how revised commercial efforts, including the new patient affordability program, new marketing materials, and physician-specific patient segmentation all fielded in the mid-to-late August were performing.
Today, we have weekly data through November 2. And based on this data, we estimate that prescriptions for the month of October increased approximately 42% versus the month of August.
We note that September had fewer business days than either August or October. Specifically, while August and October had 23 business days, September had only 19.
Turning to slide nine, reviewing the weekly prescriptions help adjust for the calendar affects and shows consistent growth since we launched our new promotion materials and new patient support for week of August 17.
Total XHANCE prescription volumes for the four weeks ending September 7, the first four-week period following fielding of the refined commercial materials, was just over 2,930.
The next four-week period ending October 5 showed approximately 22% growth in TRX to about 3,570. The most recent four-week period ending November 2 showed additional TRX growth of approximately 28% over the prior period, reaching approximately 4,550.
We're encouraged by this trend particularly because we are still in the process of reaching all targeted HCPs with our new materials and our updated patient affordability program.
In a few moments, I will update you on our pipeline and provide some closing remarks. Before that, I will turn the call over to our CFO, Keith Goldan, for comments regarding third-quarter results and perspectives regarding fourth quarter and full-year 2018.
Keith Goldan
Thank you, Peter. And thank you, everybody, for joining today. Turning to slide 11, as we reported earlier this morning, OptiNose recognized $1.9 million of revenue in the third quarter.
Based on available XHANCE prescription data purchased from third parties, as well as data from our mail-order pharmacy partners, our average revenue per prescription for the third quarter of 2018 is approximately $191, which is favorable compared to the average revenue per prescription of approximately $144 in the second quarter of 2018.
Average revenue per prescription is calculated by dividing net revenue for the quarter by the estimated number of XHANCE prescriptions dispensed during that period. As a result, this metric is subject to variability. That variability is impacted by factors that do not necessarily reflect the change in the price that is paid for an individual unit of XHANCE, including, but not limited to, ordering patterns and inventory levels for our wholesale customers and mail order pharmacy partners, patient utilization rates of affordability programs, and the proportion of patients acquiring XHANCE through an insurance benefit.
With respect to third quarter 2018 average revenue per prescription, the favorability was driven primarily by lower rates of utilization of patient affordability programs than occurred in the second quarter of 2018.
Well, the third quarter average revenue per prescription improved relative to the second quarter, we anticipate that our fourth-quarter average revenue per prescription will be lower than our third quarter average revenue per prescription due to an increase in the utilization of our patient affordability program.
Moving to slide 12, operating expenses defined as sales, general and administrative expenses, plus research and development expenses, were $25.1 million for the third quarter of 2018, which brings our year-to-date through September 30 total to $78.7 million.
Although we expect an increase in expenses in the fourth quarter as we ramp up clinical trials, we're nevertheless adjusting our full-year guidance for operating expenses downward, and we now expect operating expenses to fall near a range of $112 million to $115 million for the full year of 2018.
I'll now turn the call back over to Peter for his closing remarks.
Peter Miller
Thank you, Keith. Turning to slide 14, in addition to the launch of XHANCE, we believe significant additional long-term value can be created by the pursuit of a follow-on education for the treatment for chronic sinusitis or CS.
This is an indication for which we are aware of no previous FDA approved drugs and a condition which has a prevalence estimated to be approximately twice that of the nasal polyp population that XHANCE is indicated to treat today.
On our last call, we relayed that we had an informative meeting with FDA regarding the CS study design and that we were taking final steps towards preparing to begin enrolling patients in the CS pivotal program in the fourth quarter of 2018. We remain on track to achieve that objective as planned.
Turning to slide 15, in conclusion, we believe we have made good progress since the second wave of our launch in mid-August. We continue to feel very positive about the long-term prospects of the company, largely based on the acceleration of prescription trends and based on the continued positive feedback from patients and physicians.
Thank you. Now, I'd like to open it up for Q&A.
Question-and-Answer Session
Operator
Thank you. [Operator Instructions]. And our first question comes from the line of Gary Nachman with Bank of Montréal. Your line is now open.
Gary Nachman
Hi. Good morning, guys. And nice to see the recent progress. Peter, first, I guess, just on the co-pay program, so how long do you plan on continuing the zero first co-pay followed by the $30, $50 refills? It sounds like that's been received well. It feels like that you have it right. So, is this something that's going to go on indefinitely?
And then, on the reimbursement, you said low hassle at 60%. It feels like that's gone a little bit lower. So, could you explain why that's the case and maybe you won't be able to achieve that 75% low hassle status by the end of the year?
Peter Miller
Yeah, sure. Gary, thanks. Thanks for the questions. Regarding the timing of the new patient affordability program that we put in place, Gary, I think we learned last time that we certainly stopped the Xperience program too soon. So, our broader objective is to make sure that we allow enough time to really give patients and physicians the opportunity to experience the product. So, for certain, it's going to go through the end of the year – for certain. And I think we believe, at this point in time, it is very likely to go into next year. I would expect into a good part of next year. But it's something, obviously, we're going to watch for on sort of looking at the data, seeing what kind of adoption we have. We, obviously, are balancing two things here, driving broad adoption, while also making sure we manage our ASP, or average revenue per prescription. But, for now, our focus is on – we have a good acceleration in terms of our prescription trend. Right now, our emphasis is continuing to drive trial.
Regarding the low hassle, we've candidly, Gary, been bouncing between 60% and 65% across the last couple of calls. And, obviously, what happens here is, as we get contracts, it's constantly in a little bit of – a minor state of flux, if you will. We continue to feel it is a real focus of ours. We have a couple big plans that we're in discussions with right now about getting what we think could be a low hassle position. So, achieving the 75% that we stated at the beginning of the launch, it's something we're still driving for at this point in time. Because of the way the discussions are going, I continue to feel pretty good about it.
Gary Nachman
Okay. And then, just a couple more. Are you seeing greater uptake with the ENT specialists or the allergists? And how much traction have you had with primary care?
And then, Keith, just a little bit more – appreciate all the color on the net price per prescription, but how far down should we assume in 4Q versus 3Q? Should it get back closer to the levels that we saw in Q2? Just give us sort of a range here. That will be helpful. Thanks.
Peter Miller
Hey, Tom, why don't you handle the first on penetration, ENT, allergy and primary care and then we'll turn it to Keith.
Tom Gibbs
Sure. Thanks for the question, Gary. When we look at ENT versus allergy, we do see a growing percentage of contributions from the ENT. I think that's based upon our focus and being able to reach more and more ENTs from a call plan point of view. It is still primarily driven by ENT and allergy. The number is about 43% ENT, 38% allergy.
Peter Miller
And the balance actually, Gary, is primary care.
Gary Nachman
Primary care, yeah.
Tom Gibbs
Yeah. The balance is primary care, which also includes your mid-levels which is nurse practitioners and physician assistants.
Gary Nachman
Okay, that's helpful.
Keith Goldan
Yeah. And, Gary, with respect to your second question on the net revenue prescription, the increase – as I mentioned in my remarks, the increase that we saw in Q3 was really driven by a decrease in the utilization of the patient affordability program. If you recall, in Peter's comments, he remarked that the program was really – the updated program was really introduced in mid-August – mid-to-late August. So, in the fourth quarter, we do expect a full quarter of utilization of that program. That, we feel, is what's going to have the negative impact, if you will, on the net revenue prescription when you compare it to the third quarter. But based on what we see today in our assumptions, looking forward, we would not expect it to fall back – certainly not under the 2Q levels.
Gary Nachman
Okay. That color is helpful. Thanks, guys.
Operator
Thank you. And our next question comes from the line of Randall Stanicky with RBC Capital Markets. Your line is now open.
Ashley Ryu
Good morning. This is Ashley Ryu on for Randall. Peter, I just wanted to clarify, how much of the 42% increase since August is kind of from samples coming out since I believe you continued to sample through, I think, mid-August? So, essentially, if you added the samples back to lots [ph] number, what would the growth have been?
Peter Miller
Well, Ashley, to be clear, we never put sample distribution in the prescription data that we're talking about. Historically, we talked about samples that were distributed, but in the past several quarters, whenever we're quoting prescriptions, they do not include samples. So, all of that growth does not include any sample.
Ashley Ryu
Sorry. I think maybe just to clarify, I did understand that the TRX never included the samples, but since presumably there were some patients that were getting the samples before and now they're kind of at the zero dollar co-pay instead, just trying to get an understanding on – because you had some new patients starting on samples, right, in August. So, just trying to get a sense of, if you had included that number, what it would've been?
Peter Miller
Tom, I don't know if you can quickly do the math on that, if we put samples in, because we've actually tried to limit our sample distribution to patients that really don't have the ability to take advantage of our patient affordability programs. So, they're really sort of geared towards the Medicare/Medicaid who do not have coverage currently. But we're encouraging physicians to really take advantage of the zero first script for free, if you will. So, that's really been the focus of our effort. Tom, I don't know if you can provide any additional color on – if we put samples in, roughly how many patient starts do we have in total.
Tom Gibbs
I really think it's probably best not to use samples as a number in terms of really trying to define what your prescription volumes are because you could – the reason why you can't do that is we know how many samples reach the physicians. We do not know how many samples actually reach the patient. Although we have a good estimate, it would just be an estimate.
Ashley Ryu
Sure, okay. And then, just as a follow-up, last quarter, you said that that physician perceptions of the access for XHANCE may actually be lower than the actual access that you've achieved, and that could be an impact. So, now that you have kind of a solid base of physicians that have prescribed XHANCE already, and presumably, in doing so, they kind of understand what the access actually is, when do you expect these docs to start kind of really inflecting the prescription volumes because it seems like you're getting good progress in reaching new prescribers?
Peter Miller
Tom, do you want to take that one too.
Tom Gibbs
Sure. As you know, access is one of the key drivers in terms of physician uptake. I think one of the things that we've done with our patient affordability program is remove as many barriers as possible to patient uptake. We continue to see an increased number of physicians who are writing each and every week, also each and every month. And with that, we are seeing a number of physicians who are increasing their depth quite dramatically. So, we continue to make good progress along the front in terms of broadening our total number of prescribers, but also deepening their prescriptions as well.
Peter Miller
Sorry, Tom. You can imagine, Ashley, we're just still – you change a program, but then it takes some time to make sure that docs really understand it. So, that's why I said in my remarks that in addition to – obviously, the most important messaging right now is efficacy messaging, talk about the product. And I mentioned about the Sino-Nasal Outcome Test. We have very positive data to talk about with physicians. But we continue to make sure they really understand the program because, as we said on the last call, we didn't really get it right out of the Xperience program. We feel really pretty good about the program we have in place based on all the research we did prior to feeling it and the feedback we're getting to date on the program. So, we're feeling pretty good that we're going to be able to continue to drive lots of trial with this program.
Ashley Ryu
Got it. And I think, last quarter, you mentioned that there were around 400 doctors – I think you called them like loyalists. They were doctors writing like 10 or more prescription in a period. Do you have a sense of what that number is today?
Peter Miller
Tom, will you take that one too?
Tom Gibbs
That number has increased by 50%.
Ashley Ryu
Oh, wow. Okay, great. Thanks.
Operator
Thank you. And our next question comes from the line of David Amsellem with Piper Jaffray. Your line is now open.
David Amsellem
Thanks. Just a few. So, first, wanted to ask you about contracting. So, I think you mentioned on the last call that you have contracts with ESI and Caremark in place. So, I wanted to get your thoughts, number one, on how the contracts in place impact the extent of co-pay subsidization.
And then, secondly, regarding contracts, can you talk about other big national contracts that you still need to execute on on the commercial side?
And then, the last part is on Medicare Part D. You mentioned that you had your first contract in place. Can you say who that's with and what are your thoughts are for Medicare Part D access for 2019? Thanks.
Peter Miller
Hey, Tom, why don't you take the lead on it and I can jump and color.
Tom Gibbs
On the first one – I'll first start with Medicare Part D. The first contract that we signed was with ESI. So, obviously, one of the largest provider of Medicare, at least one of the top four. National contracts, we continue to have negotiations in place with all of the top insurers. And I'm sure that you can use those – you could use that guidance as an estimate of who they are.
On the co-pay subsidization, as you know, there are just several different types of plans. For example, within ESI and Caremark, including high-deductible plans as well, so I can't give you one specific number on that, but I can tell you, over time, we are seeing a reduction in the overall co-pay assistance through our program.
Peter Miller
And the last point, I'll take, David, is on terms of the accounts that are out there. We have a couple of big accounts we're in discussions with right now. And we expect – we're having good discussions and we're encouraged by those discussions and believe that our coverage does happen to improve.
David Amsellem
Okay. That's helpful. And if I may, just I was thinking of follow-up. This is on the mix among specialists versus primary care. Maybe this is a question for Tom. But you've gotten some traction in the primary care setting. I guess, the question here is, just given the mix between primary care ENT and allergists, do you feel that there is usage of the product among patients who do not have polyps? Or do you feel that doctors are agnostic about whether the patient has polyps or not? And maybe you can speak qualitatively to that so far. Thanks again.
Peter Miller
Tom, I'll let you take that one too.
Tom Gibbs
Sure. I think at least when you look at the ENT/allergy mix, David, I think it's important to note that really 85% of our promotional efforts are focused on ENT and allergy. So, I think the mix of the ENT/allergy versus primary care is reflective of the efforts that we're putting in. And as you remember, our initial launch strategy was really to be able to penetrate the ENT/allergy segment. And I think we're making good progress. And I'm very happy to see the progress that we're making in ENT specifically because, from a physical access standpoint, it's harder for our representatives to see. And as they are beginning to be appropriately educated on XHANCE, I think they're seeing the broad utility.
When we look at the utilization of XHANCE across disease states, I just do want to – I do want to reiterate that we only promote within our labeled indications for nasal polyps, but, obviously, physicians can use a product as they see fit.
When you look at it right now, within the category of chronic rhinosinusitis, as we defined before, about 67% of our utilization, which is within chronic rhinosinusitis, about half are nasal polyps and about half would be the other chronic rhinosinusitis bucket.
David Amsellem
Okay. That's helpful. Thanks, again, guys.
Peter Miller
Thanks, David.
Operator
Thank you. [Operator Instructions]. And our next question comes from the line of David Steinberg with Jefferies. Your line is now open.
David Steinberg
Thanks very much and good morning. A couple of questions. The first is, you mentioned you recently started – I think you called it targeted digital DTC campaign. I was curious, is it too early to tell. Is any of the acceleration, you think, coming from that campaign?
Second related question is, when do you expect to expand the targeted campaign? And then, beyond that, will you, say next year, be doing anything in other media, like print or TV?
Second question is, last month, there were some positive data in polyps regarding the biologic Dupixent. And I was just curious whether you thought that was a real serious competitor to your product or whether, because the price tag is so high, it's not really a viable approach to treating nasal polyps?
Peter Miller
Yeah. I'll take the first couple and then I'll pass the next one to Ramy on Dupixent. Ramy, I'll let you sort of tackle that one.
Relative to the DTC, for sure, none of the growth that you're seeing to date has been driven by the DTC program because it is not yet in the market. We do expect to get it in the market in fourth quarter, but it has not yet been in the market. So, obviously, it could be driving prescription trends.
Regarding the expanded program, what you mentioned is exactly what we're going to look at. So, we are right now in a targeted digital, very cost-effective – also, you can read that very real-time to make adjustments if necessary. As we stated on the call, we are going to look at a broadening, doing a more broad-based DTC program. We plan to do that on a pilot scale, so we don't plan to do that sort of broadly nationally. We're going to pick a couple of markets, make sure we understand it before we go too broadly with it. And that is likely to include vehicles beyond digital, like media, like print. And as we stated, we plan to initiate that at some point next year.
Ramy, I'll let you handle the Dupixent.
Ramy Mahmoud
Yeah, David. Thanks for the question. Overall, I think we view the development of Dupixent for nasal polyps or any of the polyps indication as a really positive development for XHANCE, in part because we believe that discussions we're having with payers, which are already pretty productive, will benefit further from the potential approval of this $35,000 plus potential treatment for nasal polyps.
In addition, based on what we've read, and I'd emphasize its preliminary press release and other not-yet-complete information, but based on what we've read, we believe XHANCE is really going to continue to be an all-around attractive option for treating patients with nasal polyps.
David Steinberg
Okay, great. Just two quick follow-ups. The first one is, we've learned in the last couple of months that even though it's a chronic condition that seasonality plays a role, meaning seasonality in terms of less traffic in the summer. I was curious, looking out for the full year, is there any other seasonality throughout – for example, would there be more foot traffic regarding your product, say, in the flu season?
And then, secondly, is your sales force right-sized for the opportunity? Do you think you'll add reps or subtract reps or are you good to go in the current size of the sales force? Thanks.
Peter Miller
I'll take them; and, Tom, you can jump in and add some color. Relative to seasonality, if you look at our segment of this intranasal steroid category, the sort of back half of this year is reasonably consistent. So, in other words, if you look at the category, September, October, November, December are reasonably in line. Where you see a pretty significant uptake in the category is sort of in the early part of the spring next year. So, February, March, April is when you'll start to see somewhat of what typically is a pretty substantial lift. Certainly, in terms of the number of patients and physician offices. Tom, I don't know if you have anything to add to that before I move on.
Tom Gibbs
No, I think that's right. You basically hit your trough in the July timeframe. Then you see steady growth throughout the third and fourth quarter and then an acceleration in the first – really, back half of the first quarter, early second quarter.
Peter Miller
Yeah. I think the key that we've learned, by the way, is that we said this last time and I still want to reiterate that we think the greatest impact on seasonality for us is number of people in docs' offices. And the thing we feel really good about is that we have the program. We made, we believe, the right adjustments to the patient affordability program. We have frankly more compelling messaging on the efficacy side with the Sino-Nasal Outcome Test data and with the segmentation analysis that we did. So, we think the acceleration you're seeing is due to the changes there that we've made. So, we're feeling really good that this is not being driven – what you see now by seasonality in the category.
Regarding sales force, for the balance of the year, we feel that the sales force that we have is appropriate. I think looking at expansion at some point next year is absolutely something we're going to consider.
David Steinberg
Thanks.
Operator
Thank you. And our question comes from the line of Bill Tanner with Cantor Fitzgerald. Your line is now open.
William Tanner
Thanks for taking the question. Peter, I had one for you or maybe for Tom. As it relates to the endoscopy and the imaging, certainly, looks like it's been effective in converting or convincing physicians to use the product. And I'm just curious how you see that playing out over the longer-term if physicians are going to do it in a handful of patients upfront and then just generally believe, okay, this thing works in establishing a basis for people being able to move on beyond that or if you think that they'll do it on a PRN patients for certain patients.
And then, secondly, is your thinking then about broadening beyond the early adopters, to the allergists and the PCPs. Just any commentary on how you might see those practices, that being endoscopy or some kind of imaging thing to put with what those physicians currently do? Thanks.
Peter Miller
Thanks, Bill. I'll take and Tom can jump in. But we have found, Bill, especially in the ENT community, there's a bunch of the ENTs that like sort of taking a handful of patients. In many cases, we're getting the most recalcitrant. So, they're putting really tough patients on the product. And they want to see if it works. And we said this. They have the benefit of actually being able to see it for themselves via the imaging or via some form of endoscopy, a video or a picture that they take.
And we're very encouraged, Bill. Gosh, there's a lot of physicians we interact with that have done these little pilots, if you will, and are getting very good results. It's why we're sharing them on these calls. So, especially in the ENT community as they start to see more and more evidence that the product works. I think it wouldn't be unreasonable to think that they're really going to begin potentially thinking more broadly in terms of their patient population, in terms of the number of patients they feel that would be appropriate.
So, that's relative to – we are working at making sure that we have ways of getting fully compliantly some of the work that we're doing on the video studies out to the broader physician population. Obviously, fully compliantly, I'll say.
Relative to expansion, the one thing we really learned, Bill, and we sort of knew this coming in, but the allergist and the PCP really have a different mindset in terms of treating versus the ENT. The ENT sort of approaches it much more from an anatomy perspective. The allergist and the PCP tend to treat it much more from a biology, trying to improve symptoms, if you will.
So, the messaging that we sort of take to those doctors is fairly tailored. And the ENT, we have two different organizations, one for an ENT, one for an allergist and more of a PCP. So, the messaging is a little bit tailored. But based on the work that we've done, that messaging, in its own way, is just as impactful. At the end of the day, they want to see – both ENTS and allergists want to see patients getting better. But I has more of a skew in the allergist community on the symptoms side.
William Tanner
Okay. And then, maybe just a follow-up on that, Peter. I know you mentioned the pilot studies, being mindful of the adage that the plural of anecdote is not data. Is there a way? Or do you think it's unnecessary to try to aggregate some of these things? Maybe present them at medical meetings and get it out in the treatment community. Or do you just think, over time, there's going to be a general understanding or belief that this product works and you're kind of going to be a beating a dead horse, providing some ancillary data points like that? Thanks.
Peter Miller
No, Nill. It's something that we think is a really good idea. And I'll just say, it's something that we are actively sort of thinking about and looking at how to pursue. So, to be specific, the idea of how you can create greater evidence via the imaging and via the video studies and sort of that type of material, we think, could be very compelling. And then, finding what events and disseminate it totally appropriately, but we are working on it.
William Tanner
Okay, thanks very much.
Thank you. And I'm not showing any further questions at this time. I'd now like to turn the call back over to Peter Miller for any closing remarks.
Peter Miller
Well, we just want to thank you all for joining and we look forward to talking again at our next update. So, thanks very much.
Operator
Ladies and gentlemen, thank you for participating in today's conference. This does conclude today's program and you may all disconnect. Everyone, have a wonderful day.