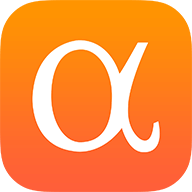 Liberty Media (LSXMA) (LSXMK) (LSXMB) and SiriusXM (SIRI) have apparently withdrawn their offer to acquire a 40% stake (20% each) in iHeartMedia (OTCPK:IHRTQ) for $1.16 billion and substantial credit as iHeart attempts to work its way through bankruptcy. The news comes from court filings this past week.
This news should not be shocking, as any acquisition is usually a process involving back and forth discussion. Liberty has expressed interest in owning an even higher percentage than 40%, and even said that the offer could be increased as long as the deal makes sense.
Liberty Media is not locked out of the process by any stretch of imagination. The company bought $660 million worth of iHeart debt prior to the bankruptcy filing for a much discounted $389 million. According to Cantor Fitzgerald, Liberty could now possess about $1 billion of iHeart debt. Essentially the acquisition of so much of the debt signals that some creditors simply want out and are more than willing to sell their debt at a discount to Liberty. The remaining creditors are looking for the best possible deal and seem to actually desire an ownership stake themselves. The more debt Liberty holds, the more leverage it has.
iHeart remains very open to continuing talks with Liberty. As yet, other potential suitors seem to be still waiting in the wings, as none have been identified in public. At stake is 850 top tier terrestrial radio stations as well as an outdoor media business. Liberty has stated that its initial offer intended to sell off the outdoor business if it was the eventual stakeholder.
In the court filings, iHeart indicated that some form of combination with Liberty could generate $500 million in synergies annually, but despite that, rejected the current proposal. Speculation about the division of those synergistic savings is one main reason for the failure of this initial offer.
From a Liberty perspective, time is on its side. The company does not have to rush into anything as long as no other suitors step up with an offer. Despite some interesting merger activity in the media and telecom space, no significant player seems to want to throw their hat into the ring in a public manner. Despite the silence on the subject, one can imagine that there are many conversations happening when over $20 billion in debt that is about to be erased is on the table. One clear advantage Liberty has in this process is its vast experience in the media space. Some creditors may actually view Liberty as the best choice to partner with.
Liberty Media controls 72% of SiriusXM stock, and by extension, SiriusXM controls 20% of Pandora stock. Liberty also has a substantial stake in Live Nation (LYV). It does not take much imagination to see what type of powerhouse could exist by adding iHeart's 850 terrestrial radio stations and streaming service to the mix.
Liberty Media is very calculated in what it does and drives a very hard bargain. That has made many Liberty Media investors a lot of money over the years. That dynamic should not be ignored by investors, and certainly is not being ignored by the iHeart creditors. The bottom line is that a deal of some nature has to happen at some point. Liberty will not likely walk away. They simply have excused themselves from the conversation in the immediate term. Stay Tuned!
Disclosure: I am/we are long LSXMA, LSXMK, SIRI, P.
I wrote this article myself, and it expresses my own opinions. I am not receiving compensation for it (other than from Seeking Alpha). I have no business relationship with any company whose stock is mentioned in this article.
Additional disclosure: I hold no direct shares in Live Nation, but am indirectly invested via my Liberty media stock
Editor's Note: This article covers one or more stocks trading at less than $1 per share and/or with less than a $100 million market cap. Please be aware of the risks associated with these stocks.